This is the second weekly prompt from Weird Zeal's Women's History Month Reading Challenge here! I looked at my list of read books on Goodreads and chose the covers that I love the most.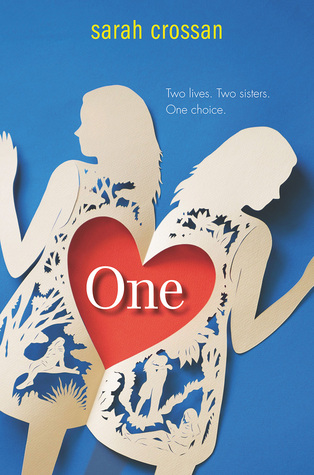 One by Sarah Crossan
This one may seem simple, but it's beautiful! I love how they are paper cut outs, and in their dresses are shown different scenes. It was also a good (but sad) read, about two sisters who were born conjoined at the hip.
---
Terrier by Tamora Pierce
Pigeons play a big part in the Beka Cooper series as they relate to her power, so I love how they're gathered around her in midair. I also just love the atmosphere of the orangey-brown cobblestones and clouds.
---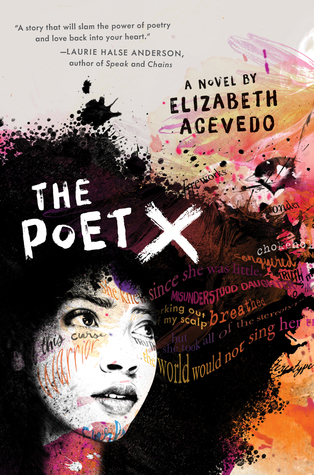 The Poet X by Elizabeth Acevedo
I actually mentioned this cover in another post I recently wrote. I love the artistic feel and the words flowing across the page!
---
Mosquitoland by David Arnold
She doesn't actually sit on top of buses, especially since this one looks like it's moving by the way her hair is lifted… but who cares?
---
Shadowshaper by Daniel José Older
Another artsy cover! I love her hair with the paint splatters, and Sierra's expression looks perfectly stubborn and determined.
---
Heir of Fire by Sarah J. Maas
Out of the Throne of Glass covers, this one is my favorite! For some reason, the green background is especially appealing to me.
---
Some Quiet Place by Kelsey Sutton
This cover is kind of creepy, but that just means it's doing its job. Her lack of shown arms makes things considerably stranger, apart from the fact that her dress is made up of dead leaves! The clouds also add a nice ominous effect.
---
Mara, Daughter of the Nile by Eloise Jarvis McGraw
Beautiful Mara! This book takes place in Ancient Egypt, hence the hieroglyphs etched around the balcony and the buildings in the distance. Aren't the colors of her dress so pretty? They stand out from the darker colors of the scene.